Cecilia Nadal, Founder and Executive Director is first African American in St. Louis to receive "Leadership in the Arts" Award from the Missouri Arts Council at Ceremony held at the State Capital in Jefferson City on February 6


---
Register Now - Saturday, February 23, 2019
The Face of Love: Symposium on the Common History of German and African Americans
Learn about the remarkable contributions of German immigrants to the abolition of slavery in Missouri.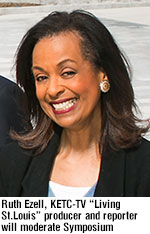 WHERE:
German Cultural Society, 3652 S. Jefferson Avenue, St. Louis, MO 63118

TIME:
2:00 PM - 5:00 PM

SPECIAL GUESTS:
John Hayden, Police Commissioner of St. Louis & Herbert Quelle, German Consul General

, Author of "German Immigrant Abolitionists: Fighting for a Free Missouri"

, Executive Director, Missouri Germans Consortium and author of Missouri's German Abolitionist, Friedrich Muench, State Historical Society of Missouri

, Author of Ethnic St. Louis, St. Louis' Disappearing Black Communities, Extraordinary Black Missourians and Honorary Consul-Republic of Senegal

, CEO/President of the Deaconess Foundation, Social Activist, appointed to head the Ferguson Commission by Governor Jay Nixon in 2014


Entertainment by the German and African American Community

For more information and to register for this Free Program at Eventbrite CLICK HERE >>
info@gitana-inc.org or call 314-721-6556
Additional co-sponsors include Saint Louis University's Department of Languages, Literatures and Cultures and the African American Studies Program.
---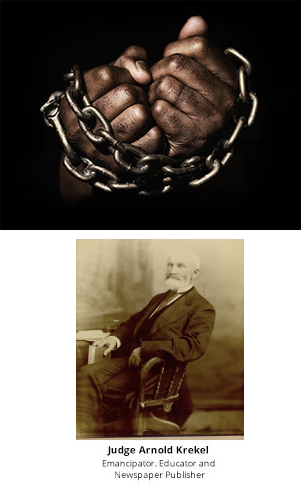 An Amazing Story: German Abolitionists of Missouri

By Cecilia Nadal


Kranzberg Art Center

501 N. Grand Blvd.


This provocative original play is inspired by the amazing stories of such remarkable individuals as Friedrich Munch, Judge Arnold Krekel and Henrich Boernstein; German immigrants and leading abolitionists in the State of Missouri. Through the lens of history, we will bring to life all of the elements of what it means to strive for social justice for "others" when advocating within and outside of one's own cultural group. While many Germans who came to the Midwest were staunch defenders of a "color-blind" democracy some immigrants set aside their values in order to survive and be accepted during the period before and after the Civil War. As is the case with most Americans there are often contradictions in our beliefs often colliding and challenging us to clarify what is most important. These tensions exist today with roots in the past for many American cultural groups!

The German story is an important American story…where the ideal of Democracy brings together unlikely and diverse champions!

For bookings: Call Gitana at 314-721-6556 or info@gitana-inc.org

Availability from June 23-June 30, 2019 (Ask for Cecilia)
---