Dear Friends,

There is a time and a season for change. On July 28 about 150 friends, collaborators and family members celebrated 23 years of mission driven work with Gitana Productions on the eve of my retirement as the founder and Executive Director.

It was a memorable and heartwarming event where graduates from Gitana's Global Education through the Arts program performed including Daniel Johnson who as a teenager acted in the highly acclaimed play BLACK AND BLUE (the story about Ferguson) and is now a third-year student at the University of Missouri-Rolla! Janelle Johnson who recently was an actress/singer in the hit performance of AN AMAZING STORY: GERMAN ABOLITIONISTS OF MISSOURI sang "Free at Last" in her role as Kamilah, a slave woman and mother in the play.

Maria Anaya also a graduate was there with the great news that her immigrant family has now received green cards allowing them to work and enroll in college! Maria graduated from high school with honors and can now pursue higher education. Jacob Holmes was my escort at the celebration and how proud I was of his sincerity in that role as one of our most dedicated students Wendy Campbell, parent of two graduates talked about her experience seeing the China National Orchestra at Powell Hall and later learning that the sponsoring organization was Gitana. She commented on her pride that Gitana was the first African American led arts program to bring the Orchestra to the USA.

My dear friend of 40+ years Sheryl Solomon-Coulter, former executive at Monsanto and Ralston Purina, flew in from Thousand Oaks, California and told everyone about major benchmarks in my life including the time that I was able to buy a public school for $1 dollar, have it cleaned up by prisoners and wind up being the only agency to be admitted to the United Way that year! I had forgotten that story over the years! It reminded me that I have been climbing hills for a long time!

Carmen Dence, Artistic Director of Grupo Atlántico danced the Cumbia from Columbia to the delight of the audience.

Priya Suresh Kanna sang a beautiful song from India that helped me connect past with present! Priya was an intern at Gitana and is graduating soon from St. Louis University in Neuroscience.

This incredible 23-year celebration was led by an awesome planning committee chaired by Gloria Overton, President of Gitana, Vanetta Rogers, Board Member and Mary Schanuel from the Synergy Group. Patton Chiles my colleague and friend planned the entertainment which included Jamie Fritz, actress, comedian and Emcee.

"We must be the change!" This saying has meaning for individuals who want change in their lives as much as it applies to the community collective that wants to create positive changes in the community. As I move towards retirement it is important to stress that I will be working hard to be a "part of the change that is needed in America." Gitana has provided me with an incredible training ground for bringing diverse people together through the arts and educating our community about what is possible through cross-cultural engagement. Our influence and modeling as a small organization has been unprecedented and our creative works much larger than our size and resources.

A committee of community leaders and friends met for almost 4 months to look at options once I retired and their conclusion was that the value of what we had learned was critical and vitally important to the community but was not sustainable as a small and underfunded organization. The committee agreed that we should continue sowing seeds of the Gitana mission in an even greater way... by reaching more individual leaders and organizations.




I have initiated
Cross-Cultural Strategies Inc.
, a training and consultant firm which will allow me in my retirement to smell the roses, travel and continue writing and consulting with organizations that can benefit from our knowledge and considerable connections.




Much Love as we continue our journey,

---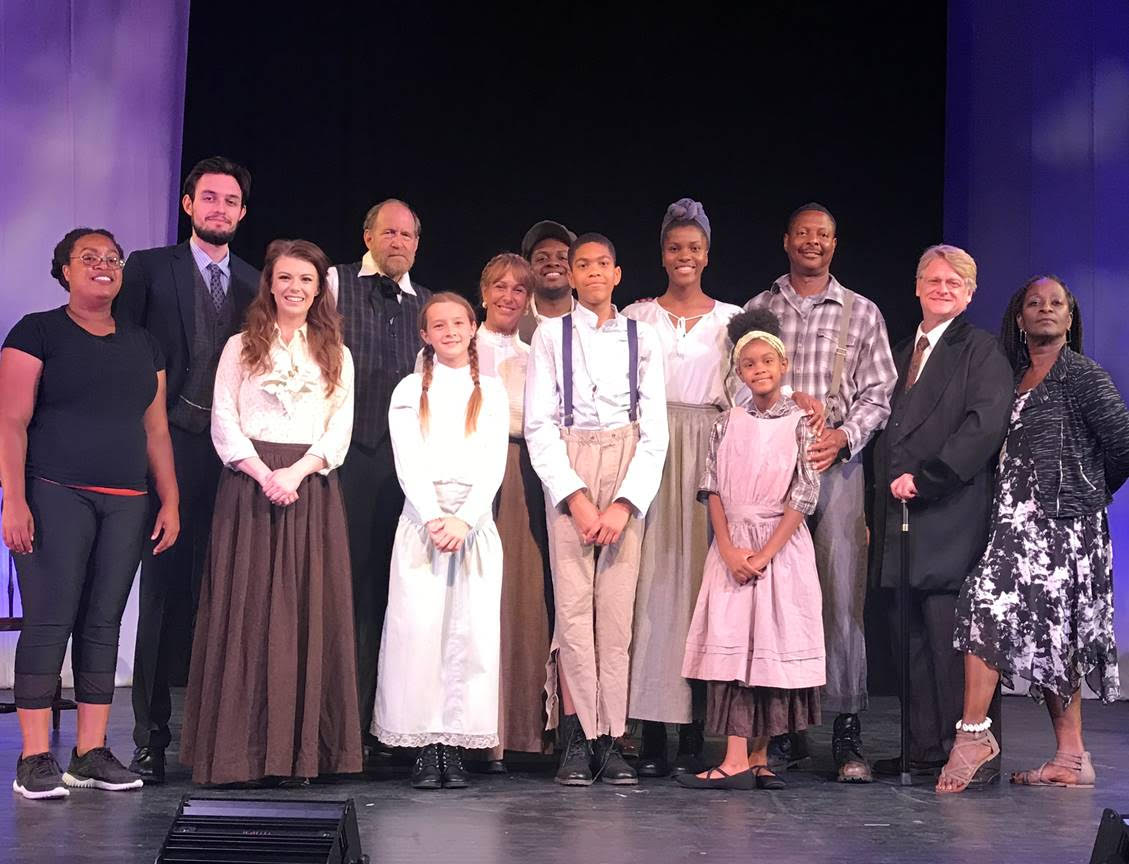 Audiences Wowed by AN AMAZING STORY in City of Hermann, Washington County and the Center for Divine Love in South City
The hospitality and welcome extended to the cast and company was phenomenal on the last leg of our tour. We were greeted by aspiring young artists and Board Members at the historic Showboat Theater who also served as ushers and volunteers. Cindy Browne with the Deutchheim Historic site graciously lead a tour of our cast at the printing press and winery of abolitionists Carl Strehly and Eduard Muhl. We were... READ MORE>>




---